UPCOMING WORKSHOPS and SERIES
Join Anne in Bhutan  October 14-22, 2018

OPEN HOUSE, May 5, 2018 1:15-2:15 pm
Are you ready for a trip of a lifetime?
Join us for the OPEN HOUSE + sample a FREE restorative YIN Yoga class with Anne Domitrovits
OPEN HOUSE 1:15-2:15 pm.  For those in attendance FREE 
For more details come join Anne of Kalyana Yoga and Janice of Yoga Travels for an Open House at Kalyana Yoga Shala on
May 5, 2018 at 1:15 pm. FREE Yoga class 2:30-3:30 (open house must be attended to participate in the FREE yoga class with Anne).  To reserve your spot please connect with us by email Anne at anne@kalyanayoga.ca by phone 613 -745 -9642 by May 3, 2018.  Spaces are limited. Please reserve early.
I look forward to sharing this wonderful adventure with you Namaste, Anne
Yoga Nidraaaah ~ with Janice Soderholm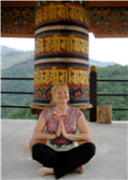 In this class you will be lead into a profound state of Deep Relaxation, guiding each participant in a body scanning technique followed by deep relaxation. In this profoundly restful state you will be lead on a dreamlike journey. This is a beautiful and restorative healing practice.
Your instructor:  Janice Soderholm of YOGA TRAVELS is a certified 500 hour yoga teacher. Janice shares her love for yoga with others through various classes and workshops locally and through her delightful yoga pilgrimages to Bhutan. Janice believes that the benefits yoga nidra is something that should be experienced by everyone. It holds the incredible power to improve physical wellness, deepen relaxation and cultivate emotional peace and mental clarity.  Janice's breadth of yoga knowledge continues to deepen through the study of anatomy, chanting, breath and meditation.
Dates: Sunday April 15, 2018 2:00pm to 3:00pm
Room:  Lotus Room
Registration Fee: $16 +HST

Therapeutic Balls and Foam Rollers Tension Release,
Self-Care through Self-Massage
~ with Margaret Martin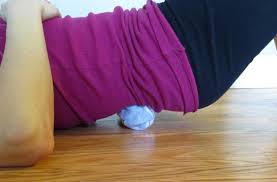 Are you feeling tense?
Join us for 90 minutes of bliss.
You will learn to eliminate trigger points and release tight fascia.  You will not only leave feeling renewed and refreshed but also equipped to deal with common aches and pains.  Empower yourself to better understand your body and optimize your health.
Benefits:
Eliminate pain
Release muscle tension
Improve posture
Enhance mobility
Instructor:
Join Registered Physiotherapist, Certified Strength and Conditioning Specialist/Yoga Teacher Margaret Martin in this special workshop dedicated to the release of chronic myofascial pain. You will explore release techniques for low back pain, tennis elbow, shoulder pain, knee pain and head ache pain.
Date: Saturday April 28, 2015 1:30pm – 3:00pm,
Room:  Lotus Room
Registration Fee: $22 + HST

Spring Meditation in the Yogic Tradition
Tools for the Spiritual Journey ~ with Chris Simmons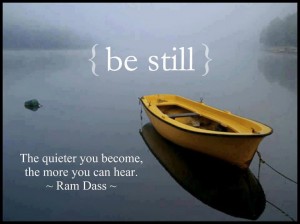 This class series is suitable for those wishing to establish or deepen their meditation practice. At this weekly workshop learn to access a place of inner stillness through meditation.  This eight-week series is suitable for beginners or for those wanting to re-establish a meditation practice. Each week will include stretching, breathing exercises and guided meditations.
Each week you will explore simple tools for the human spiritual journey:
• Apr 4: Mindfulness and Breath 1
• Apr 11: Mindfulness and Breath 2
• Apr 18: Sound Vibration and Mantra 1
• Apr 25: Sound Vibration and Mantra 2
• May 2: Meditation for healing
• May 9: Chakras and Spiritual Energy 1
• May 16: Chakras and Spiritual Energy 2
• May 23: Higher Self Connection
Teacher: Acharya Chandranath (Chris Simmonds)
Is a masterful instructor (with 40+ years of experience of meditation in the yogic tradition). He was ordained in the Ananda Seva lineage. He leads the Cosmic Mindfulness meditation group and provides advanced instruction in meditation locally and internationally. This series will be of special interest and value to therapists, artists, performers, meditators, yogis and general seekers.
Date:  Wednesdays April 4, 2018 to May 23, 2018 7:45pm – 9pm
Room:  Lotus Loft
Registration Fee: $108 + HST for the series or $16 + HST per drop in session.

_______________________________________________________________________