UPCOMING WORKSHOPS and SERIES
Yoga Nidraaaah ~ with Janice Soderholm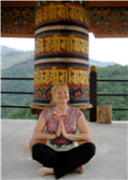 Come get cozy by the fireplace.
In this class you will be lead into a profound state of Deep Relaxation, guiding each participant in a body scanning technique followed by deep relaxation. In this profoundly restful state you will be lead on a dreamlike journey. This is a beautiful and restorative healing practice.
Your instructor: Janice Soderholm of YOGA TRAVELS is a certified 500 hour yoga teacher. Janice shares her love for yoga with others through various classes and workshops locally and through her delightful yoga pilgrimages to Bhutan. Janice believes that the benefits yoga nidra is something that should be experienced by everyone. It holds the incredible power to improve physical wellness, deepen relaxation and cultivate emotional peace and mental clarity. Janice's breadth of yoga knowledge continues to deepen through the study of anatomy, chanting, breath and meditation.
Date: September 9, 2017 2pm to 3pm
Room:  Lotus Room
Registration Fee: $15 + HST

Meditation in the Yogic Tradition
~with Acharya Chandranath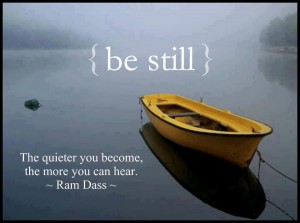 Tools for the Spiritual Journey
At this weekly workshop learn to access a place of inner stillness through meditation. Take a break from busy-ness to be yourSELF. This six-week series is suitable for beginners or for those wanting to reestablish a meditation practice. Each class will incorporate simple breathing and stretching exercises as well as guided meditations.
You will explore simple tools for the human spiritual journey:
• Breath and mindfulness
• Sound and Mantra
• Meditation for healing
• Mindfulness in daily living
Teacher: Acharya Chandranath (Chris Simmonds) is a masterful instructor (with 40+ years of experience of meditation in the yogic tradition). He was ordained in the Ananda Seva lineage. He leads the Cosmic Mindfulness meditation group and provides advanced instruction in meditation locally and internationally. This series will be of special interest and value to therapists, artists, performers, meditators, yogis and general seekers.
Date: Wednesdays September 13, 2017 to October 18, 2017 7:45pm to 9:00pm
Room: Lotus Loft
Registration Fee: $80.00 +HST for 6-week session session (**pre registration is required LIMITED SPACES AVAILABLE)

Yoga and Shamanic Healing Class ~ with Roxanne Joly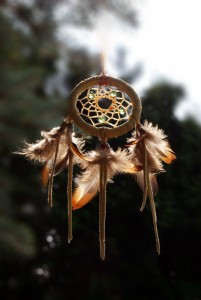 Roxanne is very excited to merge the holistic healing of both Yoga and Shamanism in this two hour class. The class will leave you feeling rejuvenated and grounded with a sense of calm, peace, and healing.
The evening will begin with a discussion based on the chosen Journey. It will then lead into an all levels Hatha Yoga class. Lastly, the class will finish with the Healing Journey.
This evening you'll be guided on the Animal Totem Journey, which is very much like a guided meditation.  It may be done seated or lying down. The intention of the Journey is to bring healed resources into your life. The purpose of the Animal Totem Journey is to help gain qualities that you need and to gain healed characteristics and medicines to better your life. It is knowing that you are not alone and that you have help and support around you at all times.

Date: Friday September 22, 2017 6:30pm to 8:30pm
Room:  Lotus Room
Registration Fee: $35 + HST

____________________________________________________________________________________