UPCOMING WORKSHOPS and SERIES
Meditation-Journey of Self Discovery
~with Acharya Chandranath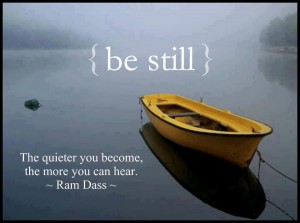 This workshop will teach basic skills of meditation. Through a series of practical exercises in breath awareness and mindfulness, repetition of mantra, asanas and the practice of pratyahara (the art of withdrawing the mind from external distractions) you will learn to develop inner focus.
Benefits:
A sense of calm and well-being, happier mood
Creativity, insight, inspiration
Deeper sense of unity/connection to all of Life
A greater capacity for compassion for oneself and others
Lowers blood pressure
Teacher: Acharya Chandranath  (Chris Simmonds) is a masterful instructor (with 40+ years of experience of meditation in the yogic tradition). He was ordained in the Ananda Seva lineage. He leads the Cosmic Mindfulness meditation group and provides advanced instruction in meditation locally and internationally. This workshop will be of special interest and value to therapists, artists, performers, meditators, yogis and general seekers.
Date: Wednesdays June 21, 2017 to July 26, 2017 7:45pm to 9:00pm
Room: Lotus Loft
Registration Fee: Drop in fee per session $14.16 + HST

Family Yoga ~ with Patricia Jean-Vezina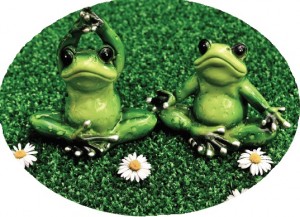 Parent/Child Yoga is FUN!
Family yoga is an enriching activity that is designed for parent (grandparent, caregiver) and child to explore yoga and participate in "BEingness" together. Sharing the gift of uninterrupted quality time is priceless. It is a wonderful way to nurture family bonding and support healthy lifestyle choices. Through poses, breath, guided play and spontaneous play adults can awaken their inner child, cultivate joy and share in connective interaction. Children are wonderful teachers of living in the moment and living in joy.  Come in together to practice, play and enJOY!
Benefits:
• Nurtures family bonding
• Promotes collaboration and non-competition
• Refines Balance and Coordination
• Highlights healthy breathing & healthy living
• Increases strength, flexibility & balance
• Cultivates calm and ease
• Improves communication and enhances imagination
• Boosts Self-Esteem and Confidence
Your instructor:
Patricia Jean-Vézina is a mother of three children. She is inspired by yoga and shares this gift with her children through "yoga inspired" play. She looks forward to sharing the FUN of yoga complimented by her knowledge as yoga teacher, Thai yoga massage practitioner, natural Nutritionist through storytelling, movement, art and earth care.
Date: July 22, 2017 3pm to 4:15pm
Room:  Lotus Room
Registration Fee: $25 +HST per parent (with each parent 1 child attends for FREE)

Yoga Nidraaaah ~ with Janice Soderholm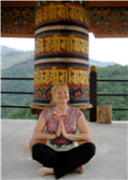 Come get cozy by the fireplace.
In this class you will be lead into a profound state of Deep Relaxation, guiding each participant in a body scanning technique followed by deep relaxation. In this profoundly restful state you will be lead on a dreamlike journey. This is a beautiful and restorative healing practice.
Your instructor: Janice Soderholm of YOGA TRAVELS is a certified 500 hour yoga teacher. Janice shares her love for yoga with others through various classes and workshops locally and through her delightful yoga pilgrimages to Bhutan. Janice believes that the benefits yoga nidra is something that should be experienced by everyone. It holds the incredible power to improve physical wellness, deepen relaxation and cultivate emotional peace and mental clarity. Janice's breadth of yoga knowledge continues to deepen through the study of anatomy, chanting, breath and meditation.
Date: August 19, 2017 2pm to 3pm
Room:  Lotus Room
Registration Fee: $15 + HST

____________________________________________________________________________________